Welcome to People's Life Institute. In this current time of turmoil, unrest and financial hardship, everything in our world has been turned upside down. Every part of our lives has been impacted by Covid-19; our daily lives are uncertain and it's almost impossible to plan or schedule anything. We don't know for sure when schools can and will open back up or how long they will stay open. This affects our livelihood, peace of mind, causes emotional turmoil and stress on relationships and especially damages our children and their well being.

Our clients have seen uncertainty in how they will provide the basics, such as food, shelter, utilities, transportation and medical care for their families. There are obstacles and challenges to survival as never before. While we do not have the answers to everything, we are here to help in any way we can.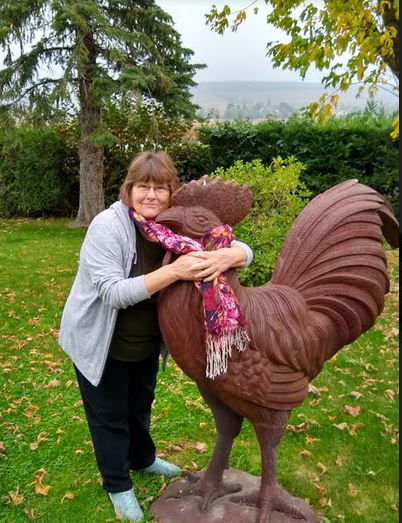 I'm Linda Dougherty, (aka Linda D) serving as the Director of People's Life Institute. I'm obviously a fan of roosters and I will tell you straight up, I love coffee, Jesus, my husband and my job.
I was born in Florida and my husband came here 37 years ago from the Appalachia Mountain area of SE Virginia. We attend a local church in the Plant City, FL area and have been involved with ministry for over 20 years. We both have a heart for those who are suffering from adversity and misfortune.
Together with our volunteers, donors, prayer partners, ministry partners and other kind heart folks, PLI serves individuals and families in this area. I'll tell you more in future blog entries, but for today, here is some information about how we assist our clients:
PLI Avenues to Success:
Spiritual: The Gospel will be communicated to each person or family that comes to our door, with an offer of continuing prayer, encouragement, friendship, and a connection to a local, evangelical church in their home neighborhood.

Case Management/Advocacy Program: A one on one assessment is offered to initiate case management with a view to identify immediate needs and long-term needs. We then develop an individual action plan toward the desired outcome of self-sufficiency and stability. Clients may walk-in, be referred from the local business, church, civic or non-profit community.

Life Knowledge: Once needs are identified, we focus on appropriate training, coaching and education for those areas where help is needed such as personal budgeting, parenting and life skills such as nutrition, personal health and hygiene needs.

Industry/Education: Where needed or desired, we work to connect clients with available vocational training opportunities, and other resources (GED acquisition, Khan Academy, Moodle Online college classes.) We help build skills such as resume building, practice interviews, development of work ethic and routine of work to help restore dignity and self-esteem. Limited scholarship assistance may be available as clients progress toward their goals.
In some cases, after training and skill building are achieved, we refer individuals to those businesses and organizations in the area seeking to fill job openings where we have a trusted relationship and connection.
Practical Helps/Referrals: Access to computers, copier and printers for resume printing, faxing, online job searches, some certificate training for short courses, viewing training videos and ACCESS point for applicants and recipients of SNAP (food stamps), Temporary Cash Assistance, Medicaid Programs, and related needs.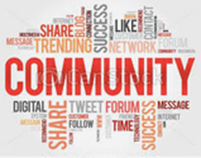 Community Partnerships: Referrals to other organizations where necessary and appropriate for safe shelter, housing options, legal assistance, transportation, child- care, rent or utilities assistance, food assistance, work clothing and shoes.