One moment in time…. A dear lady at our church sang in the Christmas music special last Sunday. On the way home she was in a car accident and is still under observation in the hospital. Her Christmas plans have been changed and rearranged this season, all in one moment in time.
In one last moment, a saint draws their last breath and in the next moment they are with the Lord. In one fleeting, sad, tumultuous moment, a decision is made to take the pill, pull the trigger, draw the knife over the wrist or pick up the phone and call for help.
We live our lives one moment at a time and life can go from happy to horrible in one short moment; from health to pain, from the heights of joy to the depths of despair. That one moment in time is how life happens…. At one moment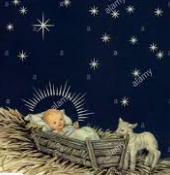 birth is imminent and the next moment the babe arrives.
Some 2020 years ago, in one awesome, redemptive, transformative, life changing moment a new life began. And from that life, and subsequent death and resurrection has flowed faith, healing, salvation and new life for millions who choose to believe.
As Christmas Day comes closer, day by day and moment by moment, through all the heartache, loneliness, death, disease, pandemics, hunger, thirst and suffering…. Only one thing is sure…. To me: God is real, Jesus was born and Christmas is his day of birth.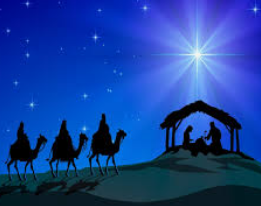 God's word says, "When I consider thy heavens, the work of thy fingers, the moon and stars, which thou hast ordained; … For thou has made him a little lower than the angels and hast crowned him with glory and honor. What is man, that thou art mindful of him? and the son of man, that thou visitest him?" Psalm 8:3-4
God visited and abides. Nothing happens without his knowledge and concern. Nothing. Not a car accident, a death, a pandemic, a hungry child, and he knows you, your thoughts, hopes, dreams, sorrows and each moment of your time…. Do you know Him?
Do you have a personal relationship with Jesus? Where are you going to spend eternity? If you are not sure, please read below:
1. Romans 3:23- The Problem "For all have sinned and fall short of the glory of God" All men are sinners when measured against the standard of a holy God.
2. Romans 4:4-5 The Predicament "Now to him who works, the wages are not counted as grace but as debt. But to him who does not work but believes on Him who justifies the ungodly his faith is accounted for righteousness" There is nothing a person can do to earn or merit forgiveness and a right standing before a hold God. He loves us so much that He provided Jesus Christ, His Son, to take our place on the cross and pay the penalty for our sins.
3. Romans 5:12- The Penalty "Therefore, just as through one man sin entered the world, and death through sin, and thus death spread to all men because all sinned" Sin demands a penalty, and that penalty is physical death (where the soul is separated from the body) and spiritual death (where the soul is eternally separated from God)
4. Romans 5:8- Provision "But God demonstrates His own love toward us in that while we were still sinners Christ died for us"
5. Romans 6:23- Pardon "For the wages of sin is death, but the gift of God is eternal life in Christ Jesus our Lord." God, in grace is freely giving eternal life to every person who receives forgiveness for their sins through Jesus Christ.
6. Romans 10:9-10- Process "that if you confess with your mouth the Lord Jesus and believe in your heart that God has raised Him from the dead, you will be saved. For with the heart one believes unto righteousness, and with the mouth confession is made unto salvation." People must turn to the risen Lord Jesus Christ in faith, trusting Him alone, a part from any human merit, to deliver them from their sins and bring them into a relationship with God.
You can pray the prayer of salvation today:
"Jesus, I know that I am a sinner in need of a savior. I ask you to forgive me of my sins. I believe that you died on the cross to save me from my sins. I now ask you to be Lord of my life, and I promise to commit my life to you."
If you have prayed that prayer today, please send me an email at ldougherty@shilohba.org. I would love to hear from you and provide some study material and a Bible if you do not have one.